This VIP Day is 6 hours of LIVE 1 on 1 coaching with me.
It will help you position yourself to get paid four and five figure speaking engagements by building your speaking business with a solid foundation.
So who is a VIP DAY for?
Check the next video to learn more!
As you can see in the video a VIP Day is for two types of entrepreneurs who want a more personalized approach:
1. That entrepreneur who has a product or a service and you want to be able to use speaking as a way to increase sales. I can not tell you how many times I was thinking about purchasing from someone, but when they jumped up on stage to speak I changed my mine. The way they presented their business made me feel uncomfortable about spending my money with them.
So the VIP Day is going to help you not only find the right audience to speak in front of, but also how to speak in a way that makes people want to buy from the front and the back of the room!
2. The entrepreneur who wants to build a speaking business (I am this type of entrepreneur). My business is a speaking business although when people ask me I say Financial Literacy. My business is speaking around the world about financial literacy. About how I paid off $50,000 of debt in two years. VIP Day is going to help you develop your speaking business into a product/service that people around the world want to purchase.
The VIP Day will cover four areas and we will go deep into each one:
1. Setting The Foundation
2. Prospecting
3. Pitching
4. Demand The Stage
The Foundation:
"Setting The Foundation" is so important. Those of you who want to be speakers as a business or even to sell your product/service need to have a strong foundation from the beginning.
The Foundation Consists Of:
-Determining the type of speaker that you want to be
-What is your story (everyone has one and it is what is going to get you paid)
-How to craft your story
-Business Set Up
-Marketing Set Up
Prospecting is all about deciding the audience that you want to impact and who is the client that is going to get you to that goal.
Once you determine who your client is how do you go about finding them and getting your message to them. I don't want you wasting your time going after people who will never pay you.
This is going to help you save money by discovering where you need to deploy your resources in order to get in front of your ideal client.
Pitching is the process of making the client aware of you and what you have to offer.
To show them that you are the best solution to their problem!
We are going to do deep into my pitching strategy.
You will learn:
-What is a pitch and what goes into it.
-How to know what to charge before sending your first pitch
-The exact email verbiage that I use to land paying clients
-My follow up strategy that leads to contracts being signed
-How to work conferences in order to land more speaking engagements
-How to work conferences to sell products/services
Last, but not least you have to know how to Demand the Stage
Here is where you make clients want to work with you again!
This is what you will master:
-How to stand out from other speakers in the industry (Pre-Wow)
-How to present to land future speaking engagements
-How to sell from the stage
-How to get media coverage (this gives social proof that leads to bigger checks)
This VIP Day is about setting you up for longevity! I have been a paid speaker for 12 years with no signs of stopping! I don't have an agent so every speaking engagement you see my techniques landed them.
I am going to show you all of those techniques and more!
If you feel that you need personalize 1 on 1 time in order to build your speaking business then you need to book your VIP Day. Let me help you get to the BIG CHECKS!
Your Instructor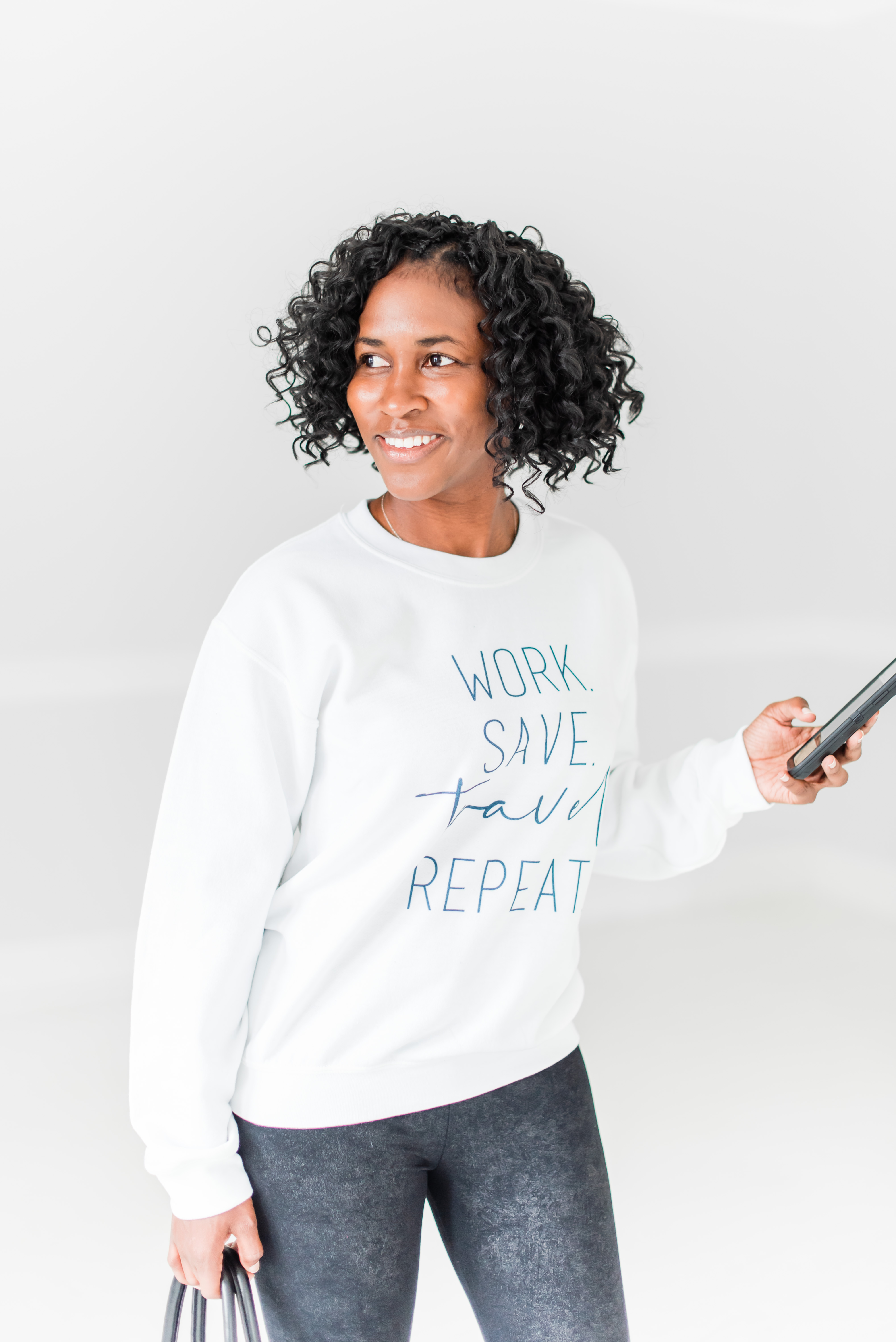 Ja'Net Adams is an International speaker, author, and the CEO of EMACK Consulting, but when she was in college she let money rule her life. She graduated from South Carolina State University with a Bachelor of Science in Marketing. A short time after graduation she found herself in nearly $50,000 of debt! She dug out of the debt in two years by following the principles that she now speaks about to audiences all around the world as a professional motivational speaker. She speaks around the world to various corporations, universities and high schools about Financial Literacy.
Ja'Net and her team help businesses take the next step in employee engagement. Their services and products help employees with their finances and as a result makes the employee more engaged at work. At Higher Education Institutions students use the information provided by Ja'Net to pay off student loan debt quickly after graduation and in turn participate in the economy earlier.
She recently released on Amazon her second book "The Money Attractor! Everyone's Guide To Winning With Money So They Can Live Their Dreams!" Her first book was "Debt Sucks University: A College Student's Guide To Winning With Money So They Can Live Their Dreams!" and her advice has been featured on BBC, CNBC, Huffington Post, Forbes, Black Enterprise Magazine, Good Morning America, Fox Business, JET Magazine, BizWomenJournal.com, LearnVest.com, USA Today, USA Today College, and NPR's Marketplace Money.
Courses Included with Purchase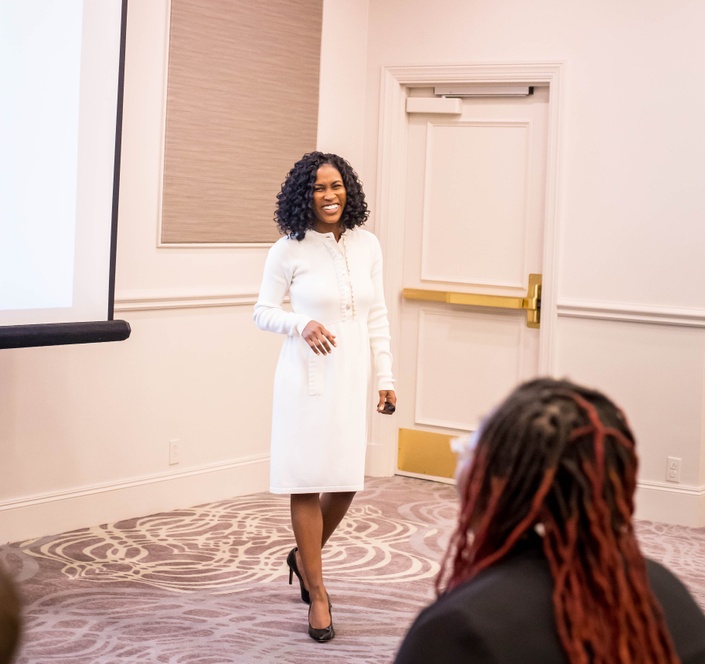 How To Become A Highly Paid Speaker
Step By Step Guide To Becoming A Speaker Who Can Command Thousands Of Dollars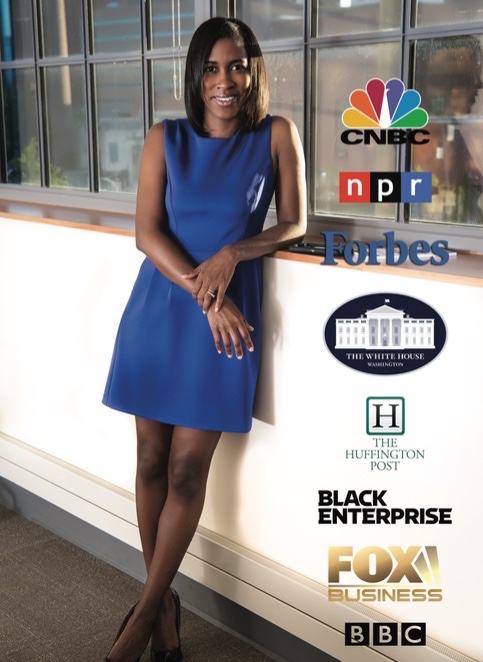 $697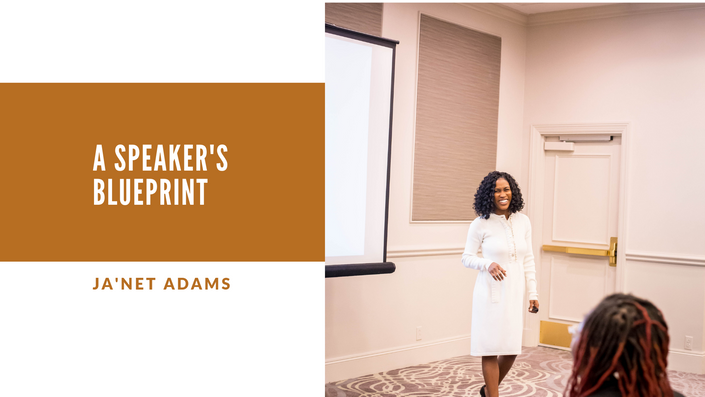 The Speaker's BluePrint
This Course Is For Speakers Who Want To Increase Their Value And Their Fees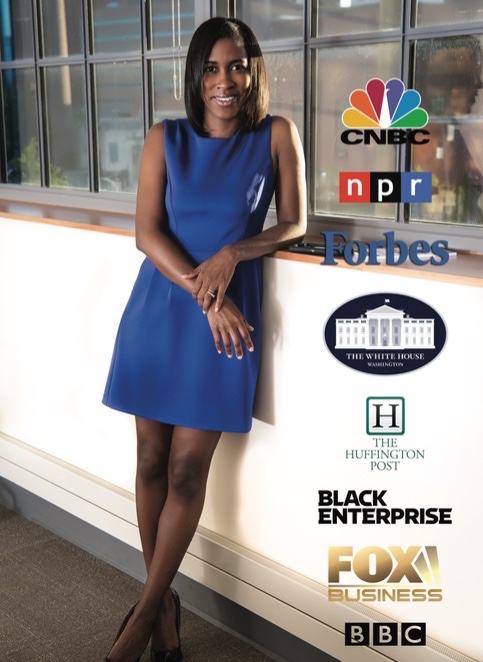 $397
Original Price: $1,094
Frequently Asked Questions
Is there anything included with the VIP Day?
Yes we will have a one hour session before the VIP Day to set some initial items up so that when the VIP Day comes we are able to hit the ground running. You also get access to the Speaker Bundle which consists of two different courses filled with videos and content
How long do I have access to the bonus courses?
How does lifetime access sound? After enrolling, you have unlimited access to this course for as long as you like - across any and all devices you own.